HOUSTON, TX — Travelers are reporting threatening messages coming from the loudspeakers of the Travel Security Administration.  The TSA has been broadcasting warnings that people will be arrested for making jokes in the presence of the infamous federal checkpoint agents.  Policestateusa.com has obtained exclusive audio of the threats.
Matt Miller said on the morning of September 20th, during his return trip from Colorado to Florida, he spent a few hours in Houston waiting for a connecting flight.   Sitting at the George Bush Intercontinental Airport, he repeatedly heard a TSA audio message on the intercom that disturbed him.
"…You are also reminded that any inappropriate remarks or jokes concerning security may result in your arrest."
Miller documented the message with an audio recording via his cell phone and sent it to us.
This wasn't the first report of threatening messages coming from the TSA.  In June, musician Jordan Page reported similar threats. "Any comments or jokes about security may lead to your immediate arrest," he shared with his Facebook fans while traveling through Houston.  Page is known for his outspoken views on liberty and his hit song by the same name.
The TSA has never been bashful about violating people's rights.  The agency's entire job description is to search travelers without probable cause or a warrant.  Their intrusive searches, abusive treatment of travelers, ineptitude, and penchant for stealing have made them a source of disdain and a butt of jokes since the TSA's inception in 2002.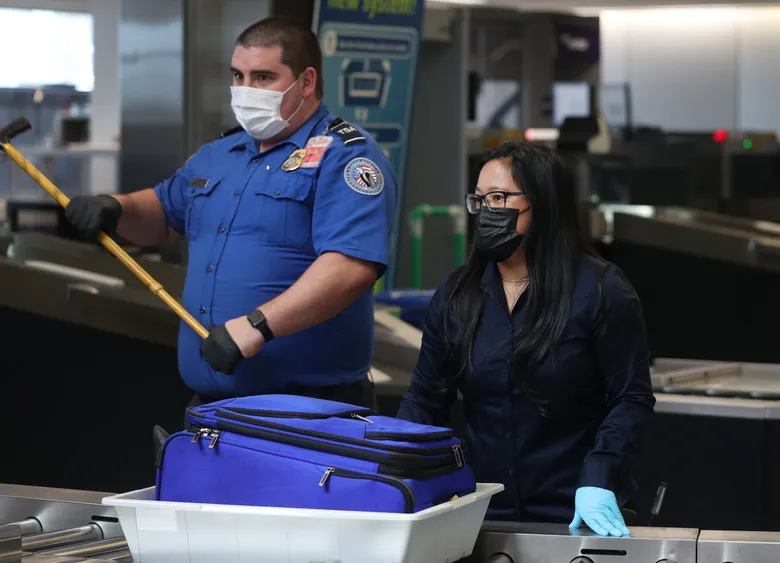 But be careful about what you say.  Because now they violate your 1st amendment, too.
Think twice about asking the blueshirts to buy you dinner before they rub your genitals.  Requesting lubricant may be a mistake.  Mocking their stupid costumes, low intellect, and general disdain for human dignity may get you arrested.
So stand straight in line, do as you're told, forget about your freedom, and keep your comments to yourself. Obey the lautsprecher.