BASTROP COUNTY, TX — A 47-year-old mother was shot to death in her home after opening her front door for police officers.  Officers made transparent attempts to justify the shooting by alleging that she threatened them with a gun, even though no evidence corroborates that story, and nobody can imagine the woman holding a gun to anyone.
Just after midnight on February 16th, 2014, two sheriff's deputies were dispatched to a domestic disturbance at the home of Willie Thomas and his live-in girlfriend, Yvette Smith, 47.   The 9-1-1 caller had alleged that two males were arguing in the presence of a gun.
Deputies claimed in their official incident report that they arrived at the home and saw one person — Willie Thomas — already outside.  They issued verbal commands for the occupants to to exit.   It alleges that when Ms. Smith finally opened the door, she had a firearm, and "disregarded the deputy's commands."  Deputy Daniel Willis, 28, opened fire with his .223 caliber rifle.
But that account doesn't match with any witness or any evidence.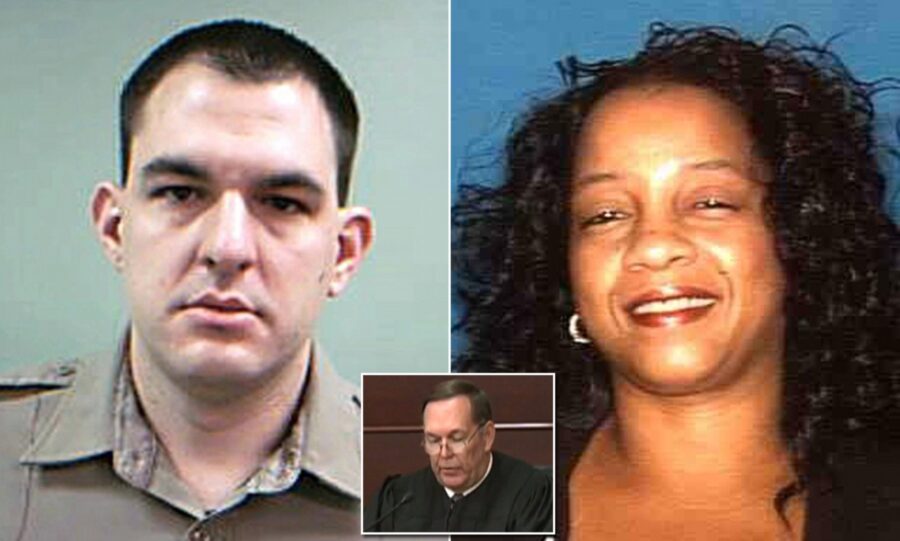 A neighbor, Joe Acosta, says he was awake when deputies arrived.  "When I was overhearing it, I heard cooperation going on," he said.
Besides Willie Thomas and Yvette Smith, who live at the address, the home contained Thomas's son, his wife, and their three children.  Witnesses say the argument between father and son was about money, not a gun, according to KXAN.
When Thomas, who was standing by the patrol cars, overheard a dispatcher say that they believed a gun was inside, he attempted to inform deputies that was not true.  But then Smith opened the door, and shots echoed through the neighborhood.
"This is a big tragedy for everybody, because, I mean, we feel unsafe now. I mean, an officer shot somebody without the person being armed."
"She didn't have the chance to get out the door," Thomas said to the Austin Statesman.
Thomas says rifle rounds struck Smith in the abdomen and head.  She died at the hospital.
No witness corroborates the story about Smith being armed.  Family members say she would not have been comfortable holding a gun.
The department contradicted itself by issuing a second statement later in the day.  "We cannot confirm at this time that the female victim was armed with any type of firearm or other weapon at the time of the incident or that she intentionally disregarded any type of officer commands," it said.   This draws questions about the integrity of the officer(s) who issued the first report.
"This is a big tragedy for everybody, because, I mean, we feel unsafe now. I mean, an officer shot somebody without the person being armed," said another neighbor, Joe Martinez, to KVUE. "It just hurts, because now you can't trust an officer here."
Anthony Bell, the victim's son, was heartbroken when he heard of his mother's death.  He says she has been a wonderful mother and never run afoul of the law.  He was informed 6 hours after the shooting.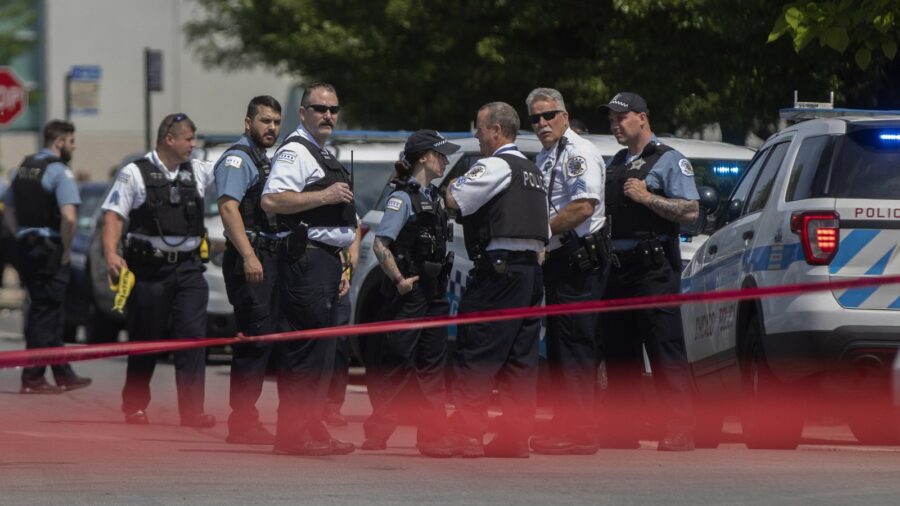 "I answered the door and there were two investigators there, and they said your mom's been involved in an accident," Bell said.  "I thought a car wreck and he said, no, she was shot by an officer and she died. I just lost it then."
The department seems to have unwittingly admitted the shooting was unjustified by characterizing the shooting as an "accident." Officials have remained tight-lipped about details to the media.
Sheriff's officials report that the deputy's training records have been tampered with by a supervisor, following the shooting.  It seems that supervisor Joey Dzianowski pulled Willis' records and signed off on training that had not previously received valid signatures.  Two supervisors received demotions and suspensions for the records tampering.
"She was just a loving, caring, genuine person," Bell told KXAN. "You got a mother of two gone. The woman beat cancer, just got out of knee surgery and was battling diabetes. She was 5-foot-5, 135 pounds, and if you find that aggressive then you need to turn your badge in.
The repercussions for the shooting and record tampering remain to be seen.  Willis, who became a deputy last May, is on paid administrative leave.  The Texas Rangers are investigating the incident.
Answering the door for police is becoming an increasingly dangerous proposition.  This shooting took place within days of a Georgia teenager being shot answering the door for police, while allegedly holding a video game controller.